The most suitable occupational safety solutions include industry-specific measures such as using secure scaffolding and formwork systems. Thus, the safety of both the employees and the work area, namely the job, is increased. Possible risks are less likely to occur.
the most appropriate examples of occupational safety solutions ? Issues such as taking the necessary measures in the field of occupational health and safety and training the personnel are guaranteed by the Occupational Health and Safety Law No. 6331. For example, for the building/construction sector, materials such as the under-form scaffolding system to be used at work sites must be safe and durable. Production in accordance with local and international standards is extremely important in terms of occupational safety.
Safety Best Practices
occupational safety application examples ? Material quality is an extremely critical criterion in terms of worker safety. Regardless of which sector you are in, it should be noted that the equipment to be used in the work areas is manufactured by taking the necessary safety precautions.
Gürbüz Pier carries out its production for companies operating in the construction sector, taking into account high safety criteria. Our long-lasting solutions provide significant benefits in ensuring worker safety. Some of our product solutions for the industry can be listed as follows:
cup lock pier
Table type scaffolding
telescopic masts
hive pier
H type scaffolding
modular scaffolding
climbing mold
steel curtain column formwork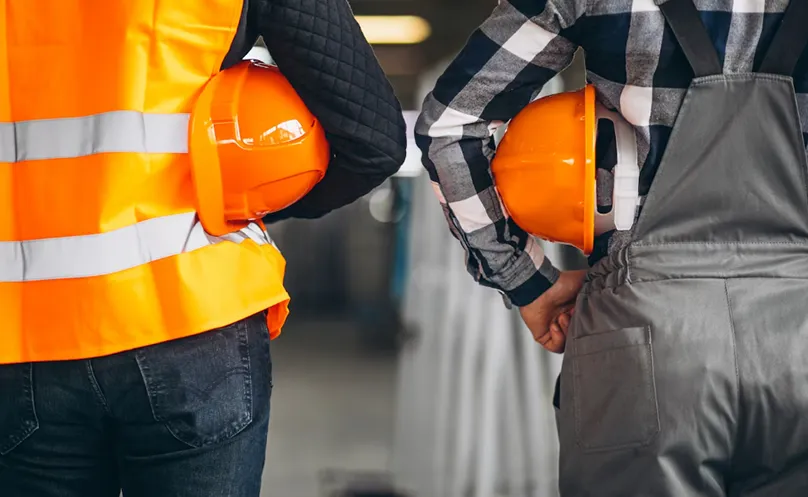 What are the Most Appropriate Occupational Safety Solutions?
occupational safety should be applied specifically to the needs of the sector, taking into account the risk classification. For example, the risk of falling from a height is high in the construction industry. One of the reasons for accidents at height is the production of vehicles or equipment used during work without taking into account the necessary safety criteria.
Taking measures to protect the employee and the workplace also means fulfilling a legal obligation. Taking the necessary measures in terms of occupational health and safety brings the benefits listed below.
The risk of death and injury to employees is significantly reduced.
Possible risks are determined in advance.
Action planning can be made for emergencies.
The likelihood of accidents such as fire, explosion and falling from a height is reduced.
Employees become conscious through training.
Healthcare costs are reduced.