In today's article we will talk about what is plywood formwork and what advantages it provides. In the construction sector, each structure requires different scaffolding and formwork systems. The type of construction, the ​​construction area, the characteristics of the project generate these differences.
Before answering what plywood formwork is, let's talk about its features. Although plywood is lightweight, it is a highly durable, moisture and water sensitive, and eco-friendly formwork system. It is formed by combining the specially prepared tree layers on top of each other. It is a kind of phenol film coated plywood which is produced after Plywood cutting process applied to the body part of the trees used in production.
The answering "What is Plywood and Where to Use It?" are quite simple.  Plywood formwork is used in cases where a large surface should be coated with a light, inflexible, and durable material. It is especially preferred in molds prepared for pouring concrete in constructions as well as facade, wall, and floor covering of buildings. In addition, it can be used in various working areas such as automotive industry, interior design of trucks and trailers, shipbuilding and furniture.
What is Plywood Formwork?
Plywood Formworks are a wide range of construction formwork systems that are economical and manufactured easily. There are four types of production of plywood formwork provided which are film faced, film unfaced, wiremesh, a new generation ecological production.
The Types of Plywood
Plywood varies dependent on the width of area, ease of production and affordable prices.
Filmed Plywood
Russian Plywood
Brazilian Plywood
Vietnam Plywood
Indonesia Plywood
Finland Plywood
India Plywood
Malaysia Plywood
Romania Plywood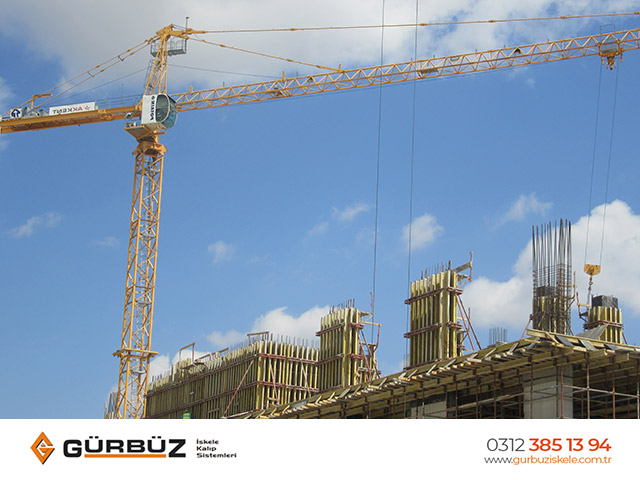 Filmless Plywood
Birch Plywood
Poplar Plywood
Beech Plywood
Spruce Plywood
What is Plywood and What are its Advantages?
Plywood is particularly preferred because of its light weight advantage. Plywood Mold is produced in two sizes as 18mm and 21mm. 18 mm Plywood weighs 38 kg and 21mm Plywood weighs 45 kg. Easy production, easy installation and easy transportation make it an indispensable system.
Depending on the type of trees used in production, the system may vary systemically and structurally.
Dst Plywood
Colored Plywood
Peliform Plywood
As Gürbüz Scaffolding and Formwork Systems, we continue to offer you high quality services and good solutions with our years of experience. Are you wondering what plywood formwork is and how much it is? For further information about prices of Plywood Formwork, please contact us without waiting.