Concrete formwork scaffolding is the most important part of the constructions. It is very preferred today because they are very safe. The formwork may vary depending on the usage area and activity.
Concrete formwork scaffolding attracts with its fast installation. It saves time with its steel scaffolding. As the system is long-lasting, it has less costs. You can have the system at affordable prices, so it makes your work easier.
Advantages of Concrete Formwork Scaffolding
The system has many different advantages. Concrete scaffolding is produced by under gas welding robots in accordance with EN ISO 3834-3 quality standards. It is able to adapt to all projects. According to the manufacturing method and the materials preferred during manufacturing, there are many kinds.
Formwork systems
Single-sided formwork systems
Column Formwork Systems
Panel Formwork Systems
Slab Formwork Systems
Trio Formwork System
Features of Concrete Formwork Scaffolding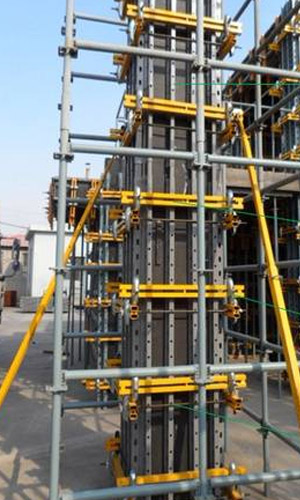 The system is widely used in today's construction industry due to its robustness and safety. The resistancy of the system to earthquake has been approved. Most importantly, the reinforced concrete formwork system is durable for many years. Your work will end in a shorter time thanks to the system that provides convenience and keeps the security at the highest level.
Technical Specifications of Concrete Formwork Scaffold
There are three important terms related to this system, given as follows:
Ductility in reinforced concrete
Brittle in reinforced concrete
Strength in reinforced concrete
The main purpose of ductility in reinforced concrete is to prevent the possible effects of earthquake damage in apartments and high-rise buildings. Absorption is ensured by deformation in the system or parts of building, so any negative effects are eliminated and less force is required. In the system, both property and life safety are provided at the maximum level.
Embrittlement is an older term in reinforced concrete. Instead of it, ductility is preferred in reinforced concrete. Strength in reinforced concrete is an engineering feature that measures the compressive strength at any point of a building. Good adjustment of compressive strength is of great importance for both life and property safety. For this reason, it is necessary to work with an experienced engineer in this field while projecting. You can call us to get more information about the system and the prices.