Formwork systems is a highly secure system which has a wide range of applications varying according to works. Safe scaffolding is one of the most used systems in the works of facade, paint, sheathing and insulation, wall construction, facade cladding, coating processes, and construction of silo. Especially in recent years; It is a multi-purpose scaffolding system that provides comfortable and reliable operation used in outdoor advertising, grandstand and stage building, shipbuilding and repairs, elevator cavities, dam, tunnel construction and maintenance.
Considering total costs, Formwork Systems are at your service with very economical prices because of fast installation, saving time with steel scaffolding, and long life. It is a system that is used to provide a safe work environment, installed and dismantled easily and stocked without taking up much space. Formworks are designed for easy assembly and disassembly without any extra tools. Production can be made with different size and form options. If you wish, it is possible to adjust the distance between the construction wall and the scaffold by means of the support fixture. Adjustable support fixture is fixed to the wall with steel dowel system and after construction it leaves no mark on the wall.
Formworks are manufactured by gas welding robots compatible with EN ISO 3834-3 quality standards. It provides adaptation to all kinds of projects. While Formwork Systems can be carried by crane, it is also portable by hand.
Thanks to good projecting and rental services of Formwork, Gürbüz Scaffolding & Formwork Systems has become one of the most preferred names in Turkey. Gürbüz Scaffolding & Formwork Systems has always fulfilled its commitments with success due to its principles which are high quality, time saving, economical service, trustworthy and customer satisfaction. Contact us now to take advantage of these services with the highest standards and quality at the most reasonable prices.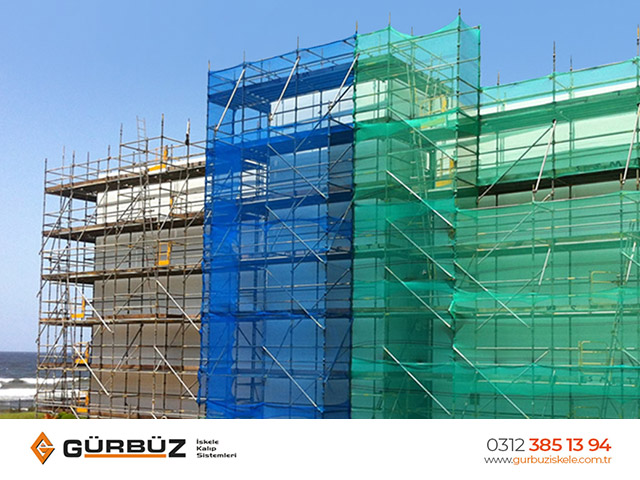 What are Formwork Systems?
Timber Formwork
The wooden column is a safe system with a wide range of applications. It can be moved both by crane and by hand. It is the most common formwork system used in today's technology.
Timber Circular Formwork
Timber circular formwork is an adjustable system that provides economical, fast and practical solutions applied in the projects where circular structures have various diameters.
Steel Column Formwork
Steel formwork is an ideal long lasting system used to obtain smooth concrete surfaces that do not require plaster. Assembly and disassembly is extremely fast and simple. It provides safe operation in columns, beams and floors as well.
Single-sided Formwork
One-sided formwork is a system used in dams, bridges, reconstructed areas, and underground car parks where only one side formwork is placed due to space problems.
Climbing Formwork
The climbing form provides both a surface fitting on the wall completely and a safe and secure working area. It is used in high structures which cannot be poured at a time.